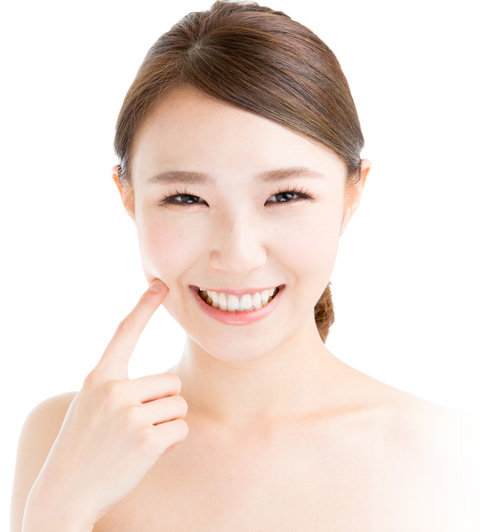 Whitening hyaluronic acid
Very low molecular weight hyaluronic acid modified by alpha linolenic acid. HyWhite acts as highly effective anti-pigmentation agent.
lightening and skin spots reduction

improvement of skin colour uniformity

great penetrability even in very low concentrations

effective both in Asian and Caucasian type of skin
Improvement of skin lightness (ITA)
Decrease of
melanin content
Reduction of
skin spots (Caucasians)

DAY CREAMS
0.005 — 0.2%



EYE CREAMS
0.02 — 0.1%



NIGHT CREAMS
0.005 — 0.02%



SERUMS
0.01 — 0.2%



LOTIONS
0.005 — 0.01%



MASKS
0.01 — 0.2%
Mechanism of action
Whitening hyaluronic acid. Highly effective anti-pigmentation agent. Decreases production of melanin. Improves skin colour uniformity. Inhibitor of tyrosinase.
INCI
Sodium Hyaluronate and Linolenic acid
Source
HyWhite is produced by chemical modification of low molecular weight hyaluronic acid obtained by fermentaton. Non–GMO, non–animal materials used during the manufacturing process.
Compatibility processing
Sensitive to heat and high humidity; avoid prolonged heating (heating up to 60°C for 60 minutes can lead to degree of substitution decrease up to 25% and degradation by oxidation). Sensitive to extreme pH changes; extreme pH lead to further decomposition. Incompatible with cationic substances, such as surfactants or polymers (Polyquarternium–4, Polyquarternium–10, etc.).
In-vivo study conditions
Double-blind, placebo-controlled, split-face study; cream with 0.005% HyWhite
Placebo: the same cream containing alpha-linolenic acid at the corresponding concentration
1st study: tested in China by Intertek Testing Services, Shanghai, 8 weeks, 30 female volunteers, Asians
2nd study: tested in Contipro a.s., Czech Republic, 6 weeks, 15 female volunteers, Caucasians
HyWhite products bring
a broad range of advantages:
Better water solubility
of alpha linolenic acid thanks to HA.

Decrease production of melanin.

Inhibition of tyrosinase activity.

Higher resistance to degradation.

Stronger capacity to bind to the skin,
it is not washed off easily as unmodified HA.