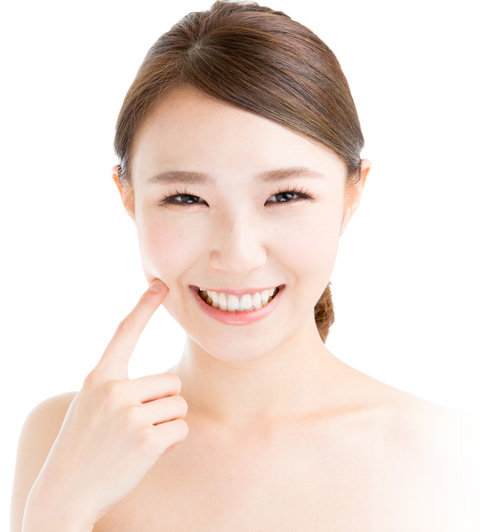 Low molecular weight hyaluronic acid 150 — 1300 kDa
Thanks to improved intercellular communication HySilk brings a lot of advantages for the skin condition and its appearance in comparison to standard hyaluronic acid.
modulates sebum production

improves skin texture and skin barrier

reduces wrinkles and increases hydration

has anti-inflammatory effect

Cosmos and Ecocert certified
Reduction
of sebum production
Reduction
of skin roughness

DAY CREAMS
0.01 — 0.25%



EYE CREAMS
0.01 — 0.10%



NIGHT CREAMS
0.02 — 0.25%



SERUMS
0.02 — 0.30%



LOTIONS
0.01 — 0.25%



MASKS
0.005 — 0.20%
Mechanism of action
Stabilization of the barrier function of the stratum corneum. Stimulation of intercellular communication. Regulation of inflammatory processes in the skin.
INCI
Sodium Hyaluronate
Source
Fermentation produced Hyaluronic acid with standard molecular weight, additionally split by a controlled combination of different physical methods to desired molecular weight. Non–GMO, non–animal materials used during the manufacturing process.
Compatibility processing
Sensitive to heat and extreme pH values. Stability increases with decreasing molecular weight. Very sensitive to free radicals. Incompatible with cationic substances, e.g. quarternized polymers and proteins (Quarterniums, Polyquarterniums, etc.).
In-vivo study conditions
Double-blind, placebo-controlled study; tested on Caucasians; 6 weeks 1st study: 0.05% HySilk, 8 volunteers 2nd study: 0.2% HySilk, 20 volunteers.
HySilk products bring
a broad range of advantages:
Stimulate production of stratum corneum lipids and protect them.

Reduce sebum production by controlling the immune response.

Support epidermal hydration by improving intercellular communication.