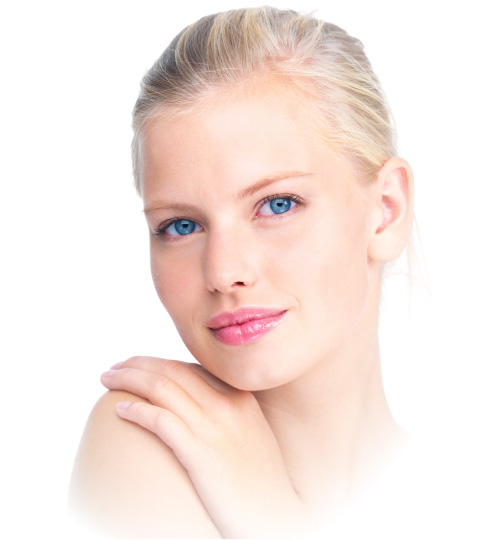 Very low molecular weight hyaluronic acid 10 — 150 kDa
Highly active hydrolysed hyaluronic acid is able to reach even the lowest layers of the skin which brings new possibility of advanced rejuvenation.
reduces wrinkles and stabilizes skin structure

helps smoothing of the skin texture

keeps hydrating properties of standard hyaluronic acid

Cosmos and Ecocert certified
Improvement of
dermal papillae shape
Reduction of
skin pores size
Improvement of
skin barrier function

DAY CREAMS
0.01 — 0.20%



EYE CREAMS
0.005 — 0.10%



NIGHT CREAMS
0.02 — 0.20%



SERUMS
0.02 — 0.20%



LOTIONS
0.005 — 0.50%



MASKS
0.005 — 0.10%
Mechanism of action
Stimulates synthesis of collagen and body's own HA. Improves dermal papillae. Supports desquamation, reduces skin pores. Fights epidermal atrophy. Keeps hydrating properties of hyaluronic acid.
INCI
Sodium Hyaluronate
Source
Fermentation produced Hyaluronic acid with low molecular weight, additionally split by a controlled combination of different physical methods to desired molecular weight. Non–GMO, non–animal materials used during the manufacturing process.
Compatibility processing
HyActive solution is relatively stable. Only small changes in molecular weight occur while heating at extreme pH values. Very sensitive to free radicals. Incompatible with cationic substances, e.g. quarternized polymers or proteins (Quarterniums, Polyquarterniums, etc.).
In-vivo study conditions
Double-blind, placebo-controlled study; 6 weeeks; 0.2% HyActive on one half of the face. 1st study: 0.005% HyActive, 6 volunteers 2nd study: 0.2% HyActive, 55 volunteers.
HyActive products bring
a broad range of advantages:
Gets into low layers of the skin and directly interacts with cells.

Restores normal thickness of aging or atrophic skin.

Has fundamental influence on the biological activity of the cells.

Stimulates production of body's own endogenous hyaluronic acid and collagen.