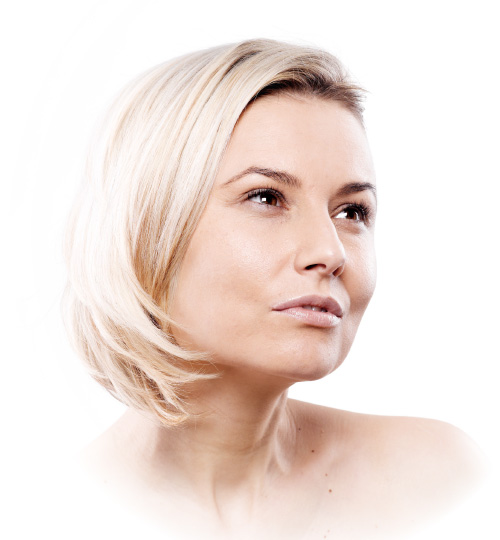 Active fragment of anti-aging circulating factor Klotho
Giving Klotho to the skin cells has true rejuvenation effect
reduces wrinkle depth and makes skin more healthy and smooth

increases skin elasticity

protects against premature aging caused by everyday stress
Increase of
skin elasticity
Reduction of
skin pores size

DAY CREAMS
0.1 — 5.0%



EYE CREAMS
0.2 — 5.0%



NIGHT CREAMS
0.2 — 5.0%



SERUMS
0.3 — 5.0%



LOTIONS
0.1 — 5.0%



MASKS
0.1 — 5.0%
Mechanism of action
Fragment of the natural anti-aging hormone klotho. Prolongs youth and lifespan of the skin cells. Boosts natural cell-protective mechanisms.
INCI
Sh-Nonapeptide-4
Source
Clodessine is peptide made by solid phase synthesis. Non-GMO, non-animal materials used during the manufacturing process.
Compatibility processing
Sensitive to heat. Sensitive to extreme pH.
In-vivo study conditions
Double-blind, placebo-controlled study; 6 weeks; 1% Clodessine on half of the face; 30 volunteers.
Clodessine products bring
a broad range of advantages:
Protect skin cells against evironmental stress factors, pollutants and free radicals.

Prolong lifespan of the cells.

Activate natural defensive mechanisms in the cells.

Help to make DNA repair mechanism in the skin cells more effective.